About 5 years ago, I was working for Recreational Equipment Inc. (REI Co-Op). One of the department managers, Vaughn, invited any crew who could get the time off to come along on a trip with him to complete his last of the 48 4,000 foot mountains in New Hampshire. It's a goal that any hiker worth their salt in the Northeast strives to complete. What was planned to be a one-off hike, quickly turned into a recurring adventure in the wilderness of the Northeastern United States. Having completed our fifth trip together, I've decided to share the five best things about our community of adventurers.
I apologize that large parts of this reason will only make sense to our little group, but from the inflection in someone's voice as they mock-chastise you, to Birch bark, there's always been a moment on these trips that are classic you-had-to-be-there situations. But then there is the silliness that comes with dropping a group of friends in the woods for days at a time.
My all time favorite though is when our good friend, Jen, needed to hang her very heavy bear bag for the night in Baxter State Park, ME. She- well, see for yourself:
We usually go on our adventures shortly after Labor Day which, in the Northeast, means cooler and less humid temperatures, minimal rain as it's still early in hurricane season, and the perfect ratio of day/night. We've been very lucky in our trips to not get rained out or frozen out even if it does drizzle or get a bit frosty. It makes sleeping under the stars for some nights a fun and rewarding option.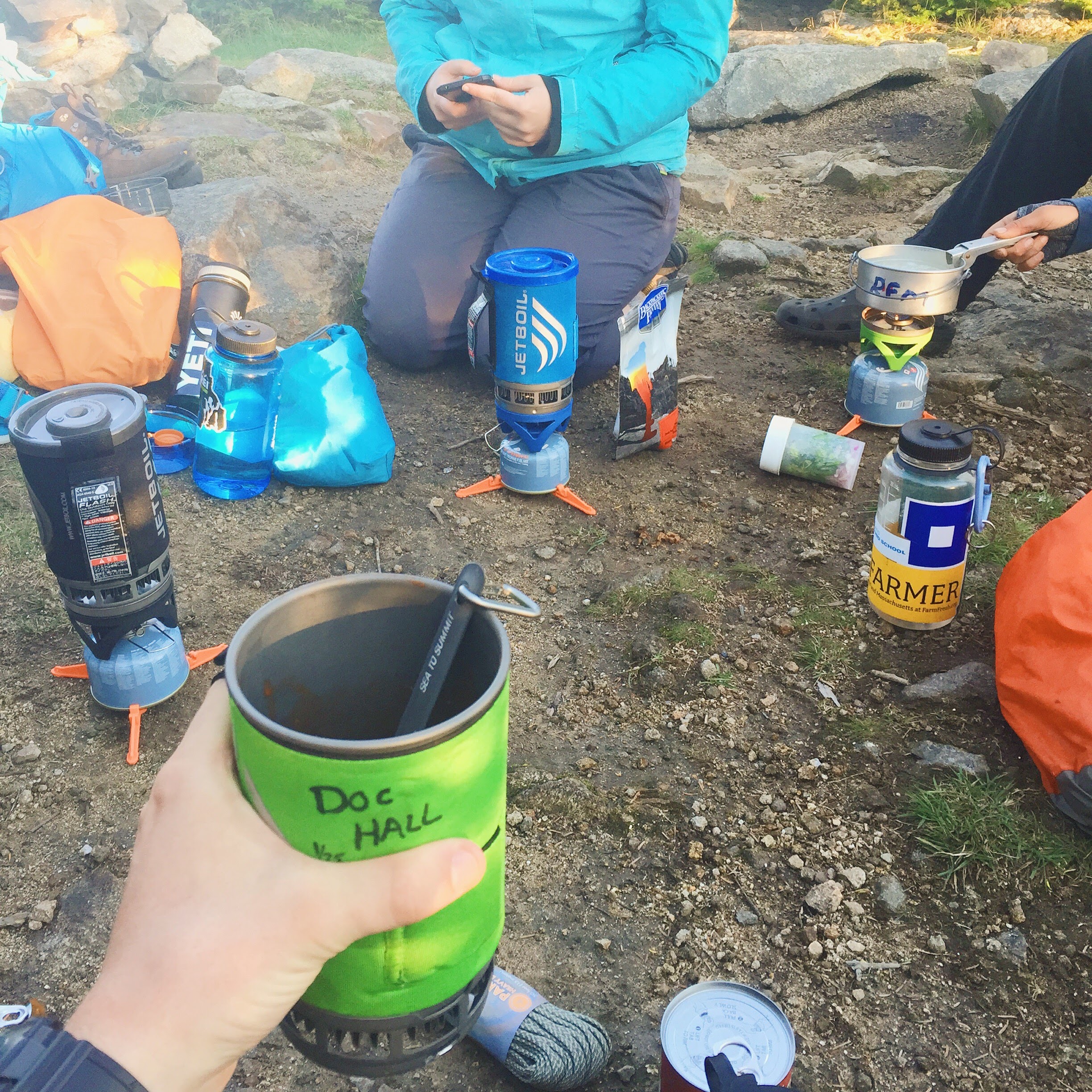 Whether we're sitting around a campfire, sampling the latest Good To-Go meals, or showing off our favorite beanies; gear plays a huge part in our trips. Vaughn Camp is always a good excuse to pick up some new gear as well; I treat myself to a new pair of Darn Tough socks every trip. So there's a certain joy in the weeks leading up to it and you're checking on your rain shell or puffy jacket to do any maintenance, or grabbing a new pair of hiking boots that are a bit more grippy than you current pair. Then of course there's the comparisons. Regular trail and campfire conversation turns to our gear and if we're in love with it or considering swapping for something else; my boots this year were a real disappointment and got some great tips from my fellow campers.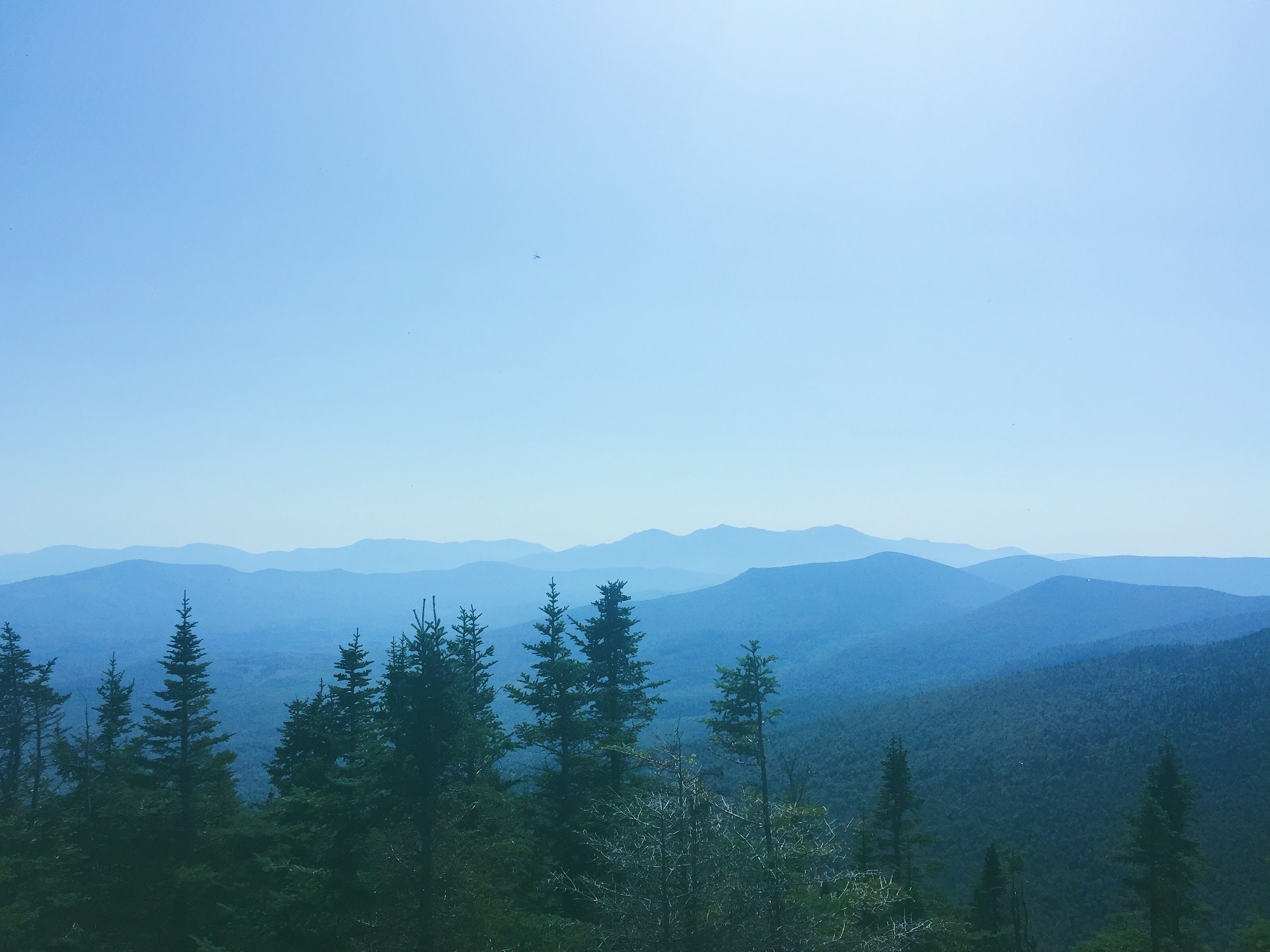 Our destination is arguably the most important decision we make every year. Typically, Vaughn comes up with a few ideas and proposes them on the current years trip, for the following year. This gives us all a chance to talk it out and decide on a location for next year before we even finish the trip we're on this year! So far we've completed Owl's Head in the White Mountains of north/central NH (Vaughn's final NH4ker), backpacked the northern Kilkenny Ridge in NH and Mt. Kathadin in Maine (the northern terminus of the Appalachian Trail), canoed in the "Daks" in New York, and base camped in Acadia National Park. Every spot has had it's memorable scenery and vistas which makes us more and more excited for the following year. Vaughn really knows how to pick 'em.
From Vaughn Camp regulars, to newbies, the crew bonds around our love of the outdoors and shared experience on our trips. We cheer each other on for that final push to the summit of a tough peak, we tease each other about carrying too much in our backpacks, we laugh at our situation when something just doesn't quite go right. It's the recurring thread in almost all of these reasons. Without our great crew, Vaughn Camp wouldn't be the thing many of us look forward to the day after the last one ends.
Next year is looking like a return to Kathadin as some of the crew wasn't able to make it all the way to the summit on our last attempt. And it looks like we'll throw in some whitewater rafting for variety after the mountain.
As always, thanks for reading!